Of Counsel
/

Francisca Barrientos
Phone
Teléfono +562 27876000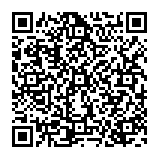 Francisca is a professor of civil law and has taught various courses on private consumer law at the undergraduate and graduate levels. She has directed and coordinated a series of national and international research projects on consumer issues. She has won internal and state research funds, such as Fondecyt and International Networks.
In her role as an expert in consumer law, she has presented before the Chamber of Deputies and the Senate of the National Congress, within the framework of the discussion of bills to strengthen the Sernac, parking lots and legal guarantee for durable goods, among others.
For three years she served as legal deputy director of Sernac, where she participated in the discussions of the pro-consumer project. She analyzed collective trials, mediations and regional Sernac. Within her work was the compliance area.
2010
Master in Private Law
2006
Attorney
Supreme Court
2006
Bachelor of Legal and Social Sciences
2019-2021
Deputy Director of Legal and Administrative Interpretation of the National Consumer Service.
2011 – 2019
Director and editor in charge of the Academy of Law and Consumer Affairs, ADECO.
 2020
F.Barrientos, J.Contardo, F.Fernández (edit.) Practical aspects of the law of obligations. Santiago, Thomson Reuters.
 2019
Lessons in consumer law: Santiago, Thomson Reuters.
 2018
F.Barrientos. Legal business. Practical cases. Santiago: Rubicón.
 2016
F.Barrientos. The legal guarantee. Santiago: Thomson Reuters.
 2012
F.Barrientos e I.de la Maza y C.Pizarro. Consumers. Santiago: Thomson Reuters.
March 2021 – To date
Director of the department of the Faculty of Law of the Alberto Hurtado University.
2016 – 2019
Director of the Diploma in Consumer Law. Diego Portales University.
2013 – To date
She teaches consumer law postgraduate classes at the Universidad de los Andes, Universidad Adolfo Ibáñez, Universidad de Concepción, Universidad del Desarrollo, Universidad Austral and Pontificia Universidad Católica and Universidad de Chile.