Of Counsel
/

Alejandra Moya Bruzzone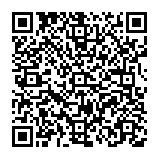 Alejandra has a vast experience in the formation and development of units devoted to regulatory, administrative, judicial and corporate matters, in the public and private spheres, as well as experts in matters of electric law. His career consists in advising and participation in consultancies to national and foreign clients.
Currently, she is the advisor and director of the team responsible for the presentation, processing and, ultimately, obtaining telecommunications, electric and gas transportation concessions before the Undersecretary of Telecommunications and the Superintendence of Electricity and Fuels at DIAGUA Consultores, in turn. She is a member of the arbitration body of the Dispute Settlement System in .CL and arbitrator arbitrator in NIC Chile.
2003
Diploma in Natural Resources Rights
1995
LL.M. International Business
Washington College of Law, The American University, Washington, D.C.
1993
Diploma of Economic Specialization for Lawyers
1992
Bachelor of Legal and Social Sciences
2013 a la fecha
Professor of the Energy Law course in the Postgraduate Course in Natural Resources Law at Universidad del Desarrollo.