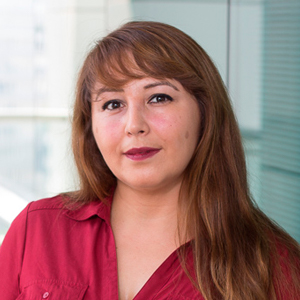 Patent Consultant
/

Jessica Brizuela
Jessica has 13 years of experience in Industrial Property. At the present, she provides advice on invention patents and utility models in the areas of mechanics, electricity, physics, nanotechnology, mining and environment.
She has vast experience in national and international search reports and patentability reports; drafting of invention patents and utility models; technology watch; advisories to increase the number of patents in universities and companies; technology transfers; and advisories for the selection of the best markets to protect patents.
In 2014, Jessica ranked second in the country in number of patents filed at USACH.
2013 – 2015
Leader of the patent area at the USACH Vice-Rectory for Research and Development.
2004 – 2011
Invention Patent Engineer, Johansson & Langlois law firm.
2004 – 2018
Courses about Industrial Property at Inapi.