News
/

INTA Roundtable 2021: challenges and opportunities of the Madrid System in Chile

15 January, 2021
Main challenges and opportunities of the implementation of the Madrid System in Chile for trademark owners were discussed in a virtual roundtable organized by INTA and Alessandri Abogados.
A centralized protocol with nearly 1.5 million trademark applications forming a global market of 107 members, covering 123 countries in total. This is what the Madrid System consists of, whose draft agreement was entered into the first constitutional procedure on December 2, 2020 in the Chilean Congress and approved by the Chamber of Deputies on January 14, 2021. The initiative aims to benefit Chilean SMEs that want to internationalize their trademarks. It is promoted by the Chilean Trademark Office (Inapi), which is in charge of the administration and management of the industrial property services in Chile, together with the Ministry of Economy.
In order to discuss the main challenges and opportunities that this protocol will bring to trademark owners, INTA and Alessandri Abogados organized a round table, which was attended by Étienne Sanz de Acedo, INTA's CEO; Juan Alejandro Rodríguez, senior legal counsel of the World Intellectual Property Organization (WIPO), Loreto Bresky, national director of Inapi and José Luis Londoño, INTA's Latin American director.
INTA supports the Madrid Protocol as one more option for trademark application and registration. They consider that the advantages of the protocol are time and cost, as it is a unified and simplified mechanism in terms of procedures. In addition, it allows a centralized management of your global trademark portfolio. "I believe that Chile is entering at the right time, as two of the big economies (Mexico and Brazil) are already members of the protocol. We hope that the other countries (of LATAM) will join soon," said Étienne Sanz de Acedo, INTA's CEO.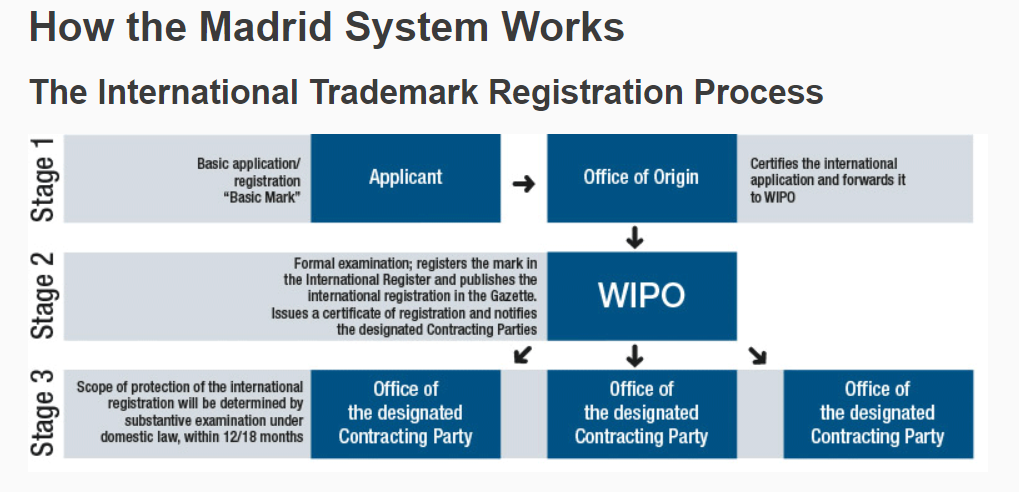 Inapi emphasizes that the protocol facilitates the internationalization of trademarks of national applicants and the entry of trademarks of foreign applicants, promoting the arrival of international products and services and with it, foreign investment. "The use of the protocol is an option that must be analyzed strategically for the trademark registration holder", said Loreto Bresky, national director of Inapi. She also added that when it is implemented there will be workshops by Inapi to train lawyers and national holders in the system.
To explain the advantages of the Madrid System, José Luis Londoño, INTA's Latam Director, makes an analogy. "The Madrid protocol is to build a bridge. I believe that Chile has the best infrastructure in Latin America. You can go from side to side on different routes. Some are more expensive and some are shorter (…) You have to think ahead, for when many holders are applying for millions of trademarks abroad, but don't have the infrastructure in place". He adds that it is natural that the filing of international clients goes down for about 2 or 3 years by 25%, but then it will go up again.
INTA and Inapi agree that the Madrid Protocol will only be successful if there is intensive promotion. "Not with the legal language that we all sin, but from a business perspective (…) The more the trademark activity of Chilean businessmen outside Chile increases, the more international applications will come to Chile", said Étienne, CEO of INTA. He also added that "it is very important that the Madrid Protocol be accompanied by a series of measures that better protect trademark owners and that help intellectual property professionals to assume the initial impact that the protocol will have".
As to the role of lawyers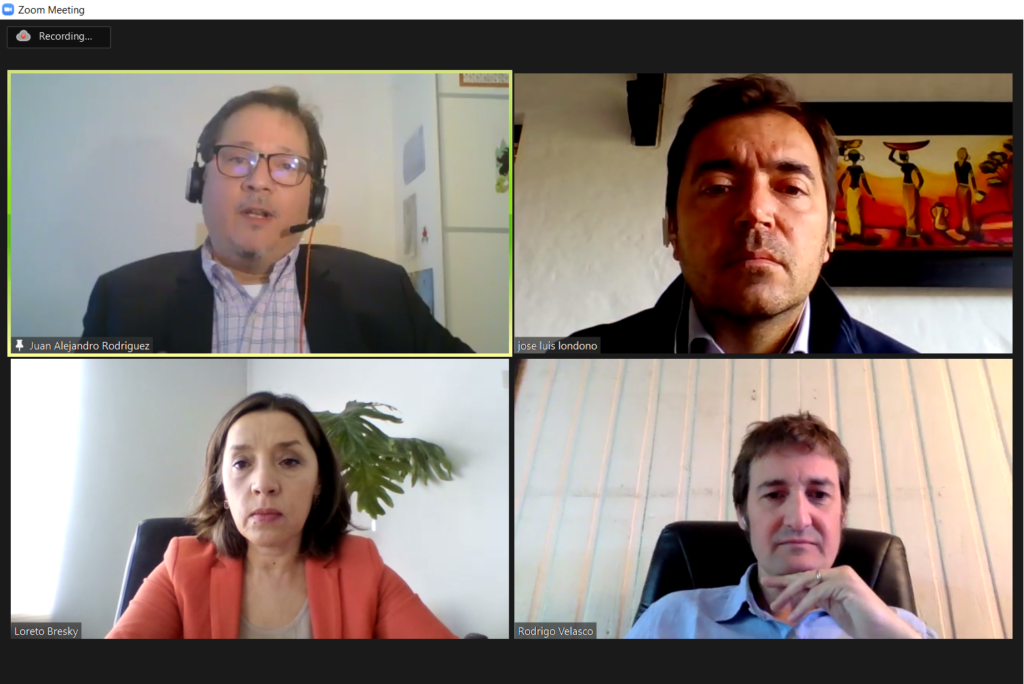 Juan Alejandro Rodríguez, senior legal advisor of the World Intellectual Property Organization (WIPO), considers that "Lawyers have a role in advising our clients when it is better to use the protocol or not". For WIPO the advantage is that countries that are members of the protocol have the option to use it or not, they can choose.
Rodrigo Velasco A., partner of Alessandri Abogados and moderator, reiterated that the first challenge as lawyers is to understand the tool for correctly advising clients on which path to take with regard to trademark applications.
PPT and video of the webinar:
INTA Roundtable Madrid Protocol – PPT Inapi
Madrid System and the International Landscape – PPT CEO INTA
Video Webinar INTA Roundtable 2021